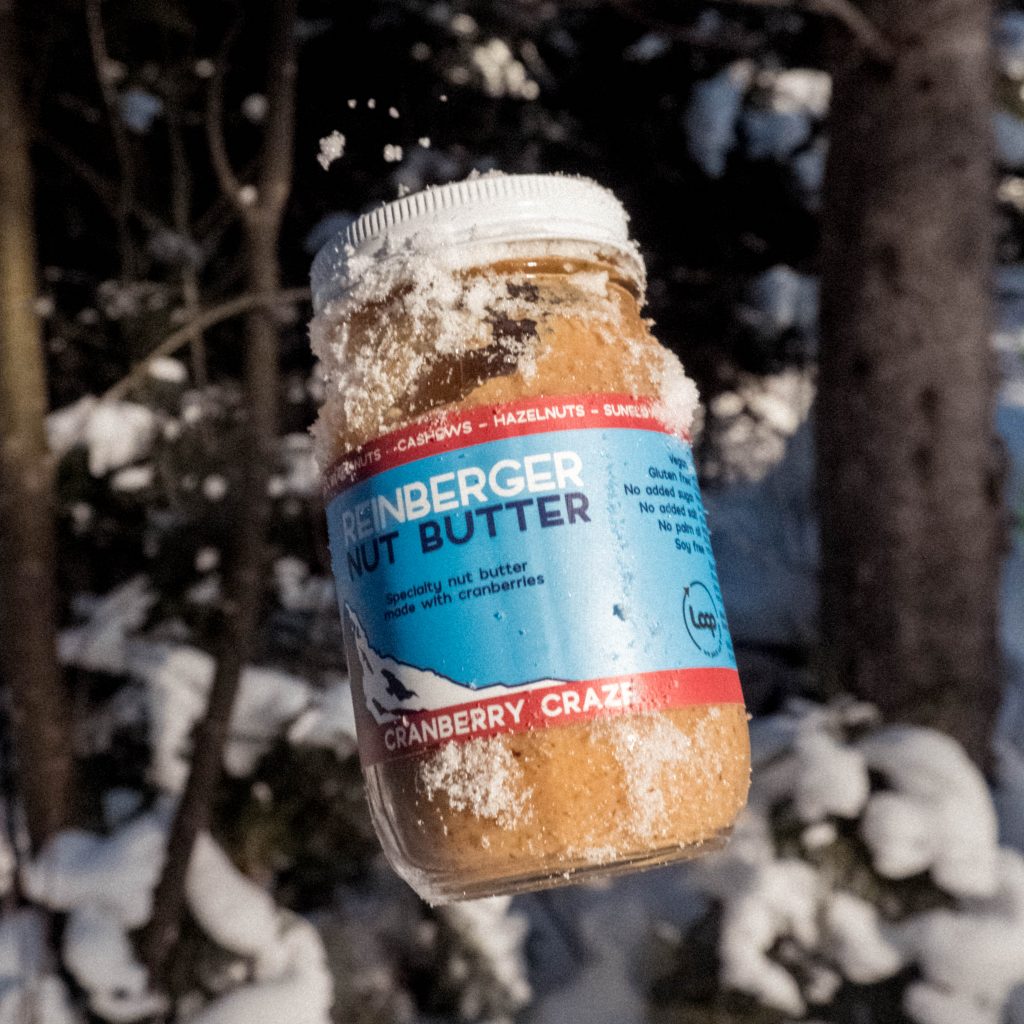 Crazy for Cranberry Nut Butter
An homage to our early days, Cranberry Craze cranberry nut butter blends Massachusetts grown cranberries with our outstanding Original Grind nut butter. Packed with eight nuts, some berries, and nothing else, it's got all the makings of the perfect snack.
What makes Reinberger nut butters better than anything else?
Never any added simple sugars. All nut butters are sweetened with all-natural fruits and fruit juices.
No added salts or oils. We keep things simple, with no hydrogenated oils or unnecessary preservatives.
No palm oil. Reinberger sources Ingredients responsibly according to the most ecologically friendly methods possible.
Whether it's our Cranberry Craze, Traveler's Treat trail mix nut butter, Original Grind mixed nut butter, or our amazing single-ingredient nut butters, all of Reinberger's products adhere to the same delicious standards.
About Reinberger
Five years ago, two teammates with Olympic dreams founded their own nut butter company to make the perfect snack for their workouts. Today, the company and the dream are still alive, and growing every day. Not only did we develop a wholesome and nutritious food for athletes – we created a delicious treat that food enthusiasts around the country love.
At Reinberger, an athlete and LGBT+ owned company, our products always follow three simple rules:
Naturally made using simple ingredients, and always without any added oils, refined sugars, or salts.
Fully shelf stable, making them the perfect item for the pantry or for your next great adventure.
Tested extensively by our Olympic-level teammates and friends for the highest standards in taste and nutrition.
Our All Natural Cranberry Nut Butter Ingredients
Peanuts, almonds, cashews, hazelnuts, dried cranberries (cranberry, apple juice), brazil nuts, pecans, sunflower seeds, walnuts.