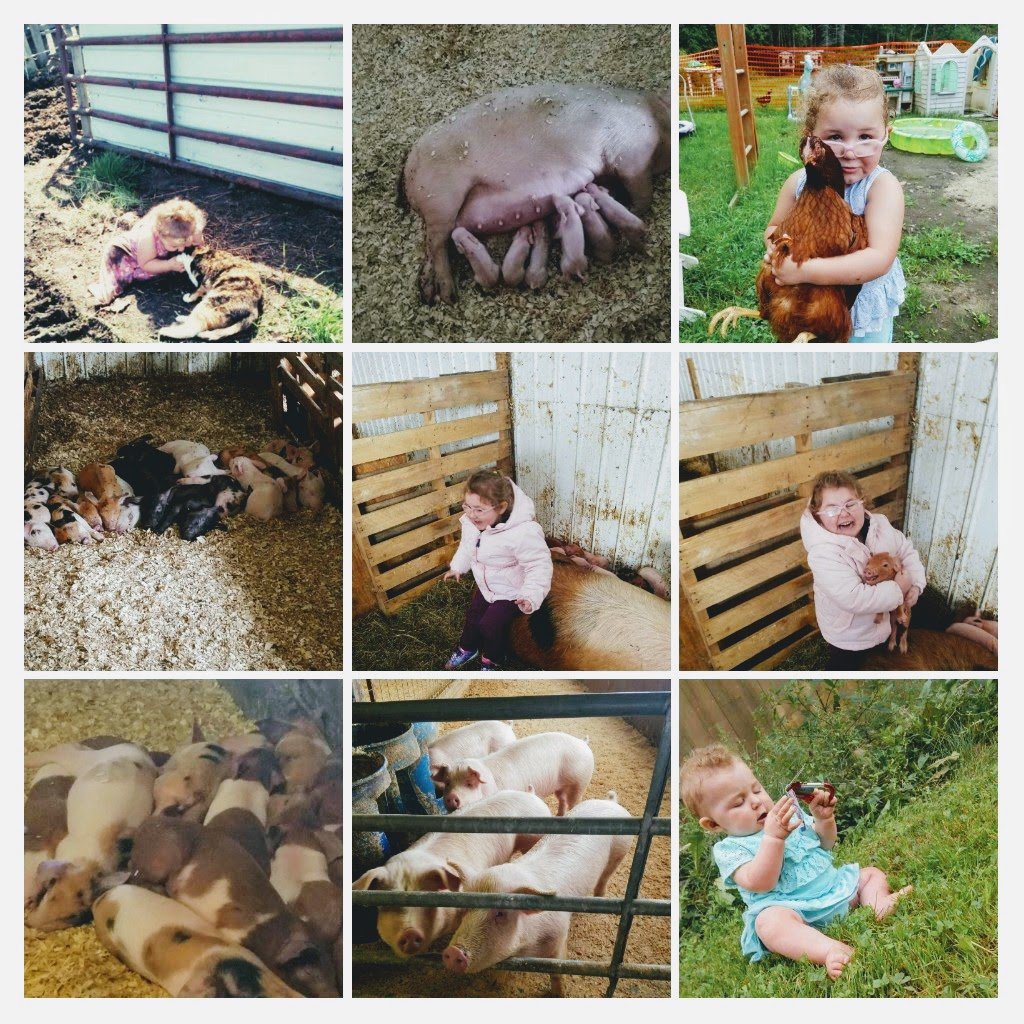 Little Lynn Farm was started roughly six years ago as a family oriented business. Named after our Granddaughter; Mariah Lynn, whom has lived with us.
During the last six years, we have sold our slaughters to a market. During Covid-19, times became difficult. We opened our online market to sell
cuts of pork. We are still selling to Markets but we have enjoyed the other side of selling our products. We have done some online farmers markets
and when that ended we opened our own Local Line Store.
To add to our adventure, We have joined Farm Connex Hardwick Agriculture to sell our products and Farm Direct. It has been a wonderful process
with all markets. We continue to strive to give our best products; whether one market or five.
Our pigs are out on pasture and rotated through a barn. Each rotation is done with the knowledge of record keeping, babies, sows, slaughters, etc. Our
finishing spot is inside the barn before sending them off. We believe in antibiotic and hormone free farm and humane handling!! Our animals move very easy.
We keep them friendly enough that our young grandson can go in and sit with them at one!
During the time inside, they have hanging chains to play with, hard rubber tires, and at times a piece of wood. This keeps the animals entertained,
happy, healthy and very friendly.
We hope you enjoy your products!!